Welcome to the #RefindingFood Newsletter
Stories, research and ideas moving food, farming, agriculture and health forward.
Welcome to The #RefindingFood Newsletter written and curated by me, Macala.
What This Newsletter Is About
The #RefindingFood newsletter serves as an extension of my blog is something that I decided to create for people that work in food, agriculture, and farming. It features articles, videos and podcasts that discuss what's happening in these three fields in a smart, non-judgmental way. The content can also cover relevant topics in the food system, nutrition, health and political issues.
I aim to create original content, as well as curate the great articles written by others in these industries. It features science-backed information, the most unbiased research we can find, op-ed pieces written from smart points of view, and it celebrates small victories and innovations that those in the food industry have accomplished.
---
Subscribe, Learn More & Feel Free to Get in Touch
You can read much of this newsletter for FREE! But, if you choose to subscribe, you'll help support the work it takes to put into it and get full access to the newsletter and its website. Never miss an update.
---
Who I Am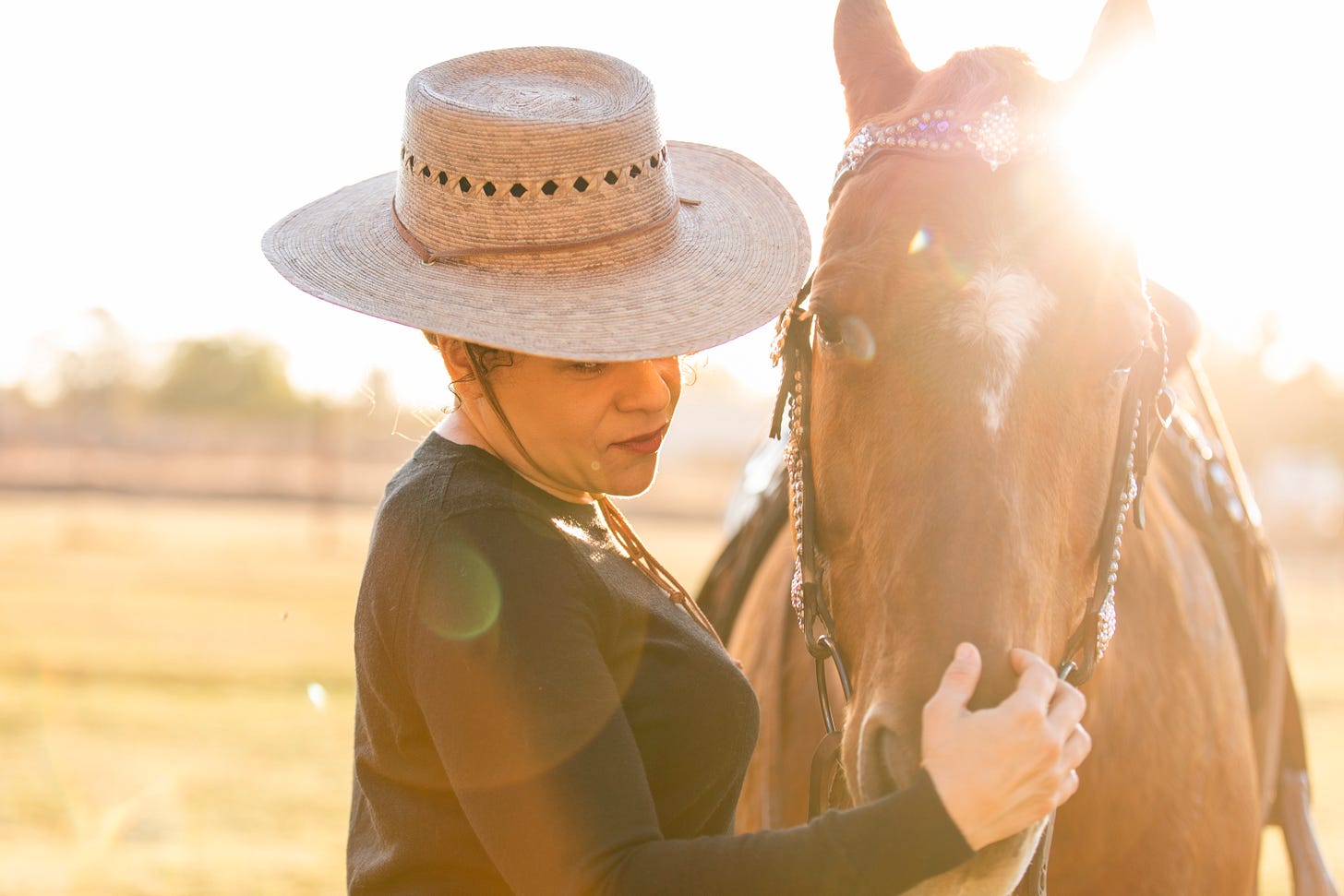 I'm a woman who loves cowboy boots, bow hunting, traveling the backroads, and wide-open spaces. Growing up, my family managed a 1200-acre farm in Minnesota that was dedicated to livestock and crop production. Like many girls who grow up in small towns, my mother longed for a city life so she moved us when she had a chance.
While cities were exciting, I found they never really suited me. My heart was always homesick for the wide-open spaces I'd been raised on. In 2015, I couldn't deny my heart any longer; I left life in large cities and began to explore small towns in Washington. This last fall, as I was walking a trail I'd ventured down so many times with my dogs along the Tolt River in Carnation, Washington, I finally decided to scale back the company I'd built to focus on the three things I truly loved to do –– farming, food, and storytelling. So I pivoted my work focus to align to those three things. You can also follow me on LinkedIn or Instagram. If you want to learn more about Macala (that's me, I curate this newsletter and write it for you!).
---
Send Me Stories and News
If you have something you'd like to be included in this newsletter, please visit http://www.maca.la and send me an email.
Sign up now so you don't miss the first issue. In the meantime, tell your friends!